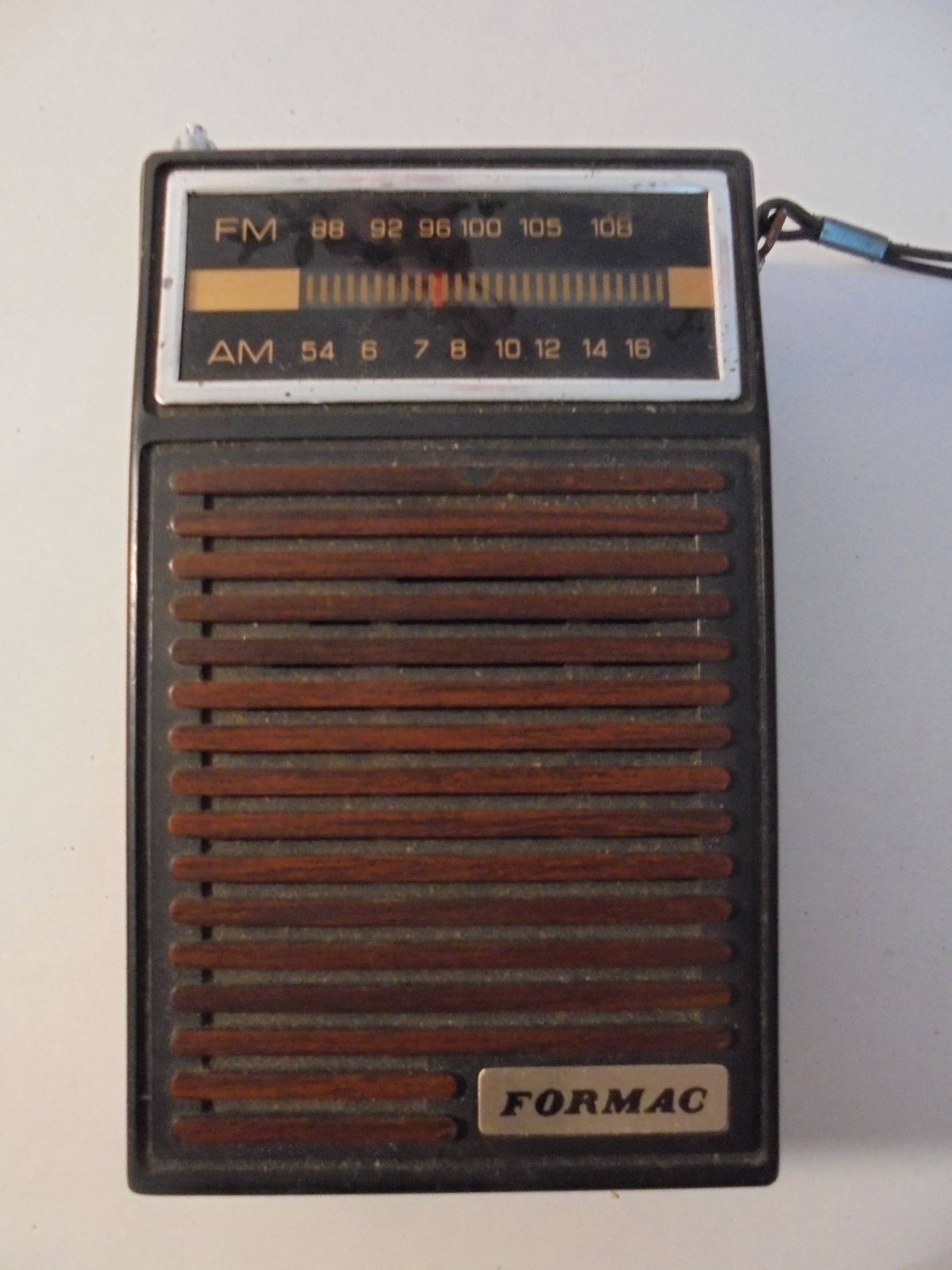 Remember that chocolate brown hard shell transistor radio, the one under your pillow? The transistor radio that filled your ear with WNDR and WOLF; Jim O'Brien or Bud Ballou spinning the hits. Dale Dorman. Dandy Dan Leonard. Brought to you by Byrne Dairy, whose milk was declared mighty fine. 8 o'clock, after the news, This is the O'Brien Show, NDR Radio, 1260 on your dial…

The transistor you got for your birthday. The one with a retractable antenna. Late on a cold, still night—other music, other deejays, would waver, then steady on the dial. Wheeling, West Virginia. Bluegrass, Grand Ole Opry, all tinny and distant. The mountains and the clouds would conspire against the radio waves. Casey Kasem drifting east from Buffalo. Maybe, if truly lucky, Wolfman Jack.

Being just 5 hours northwest from NYC—8 by Greyhound—those airwaves were much more dependable, especially after 9 o'clock. The earphone looked like a raw cashew, smooth pale plastic, with a long cord so you could prop the transistor closer to the window for best reception, antenna fully extended.

You'd clutch the hard cover, the rough grid on the front, the tiny speaker behind it. Your thumb would feel for the little cogs on the side dial, the big one. The small one was the volume. The red needle would slide down the left to find, if all went well, a clear signal from AM 770. Then, the kings of WABC, Dan Ingram, Cousin Brucie, the bright anthem of Palisades Amusement Park, the piercing jolt of Sunday at Raceway Park.

That transistor. You always wanted to remember to gently push the antenna back into its body before you were lulled to sleep by a local late-night jock.